/programs
take your career
to the next level.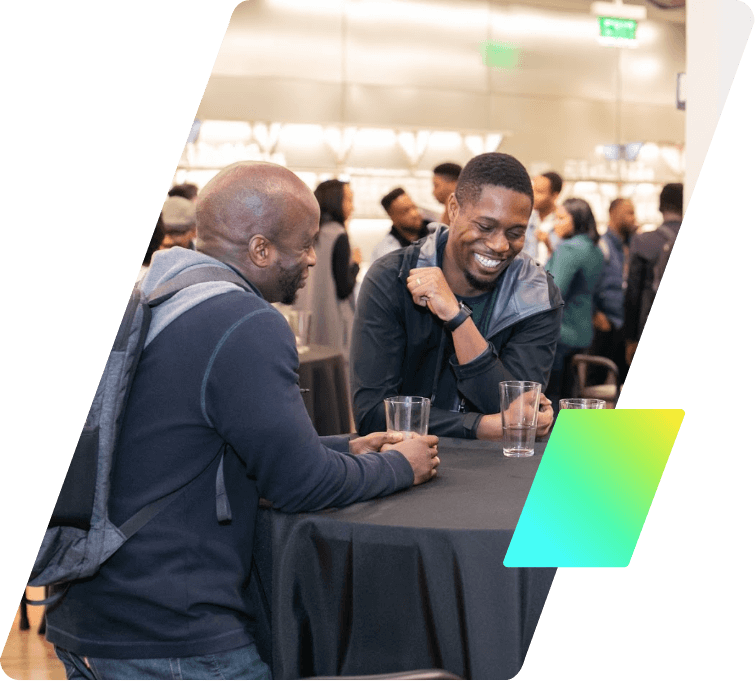 world-class programs and events.
We are serious about helping each other thrive at every stage of our technical careers, without racialized barriers.
Through a wide range of programs and events, we share candid perspectives, build our technical and adaptive skills, and make moves to advance our individual careers and collective impact.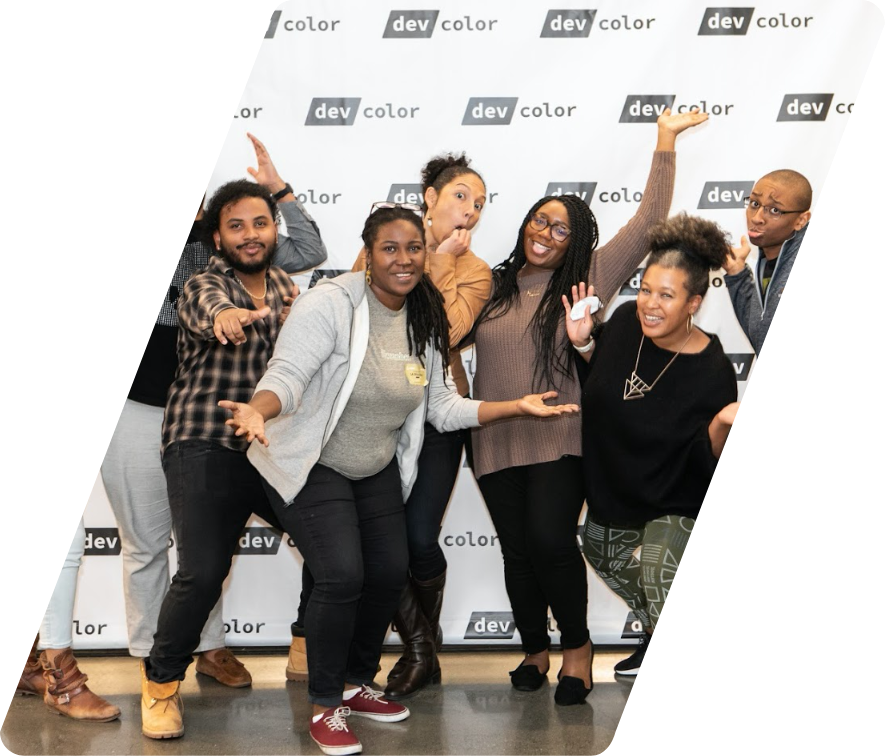 limitless.
july 14-16 2022 > live!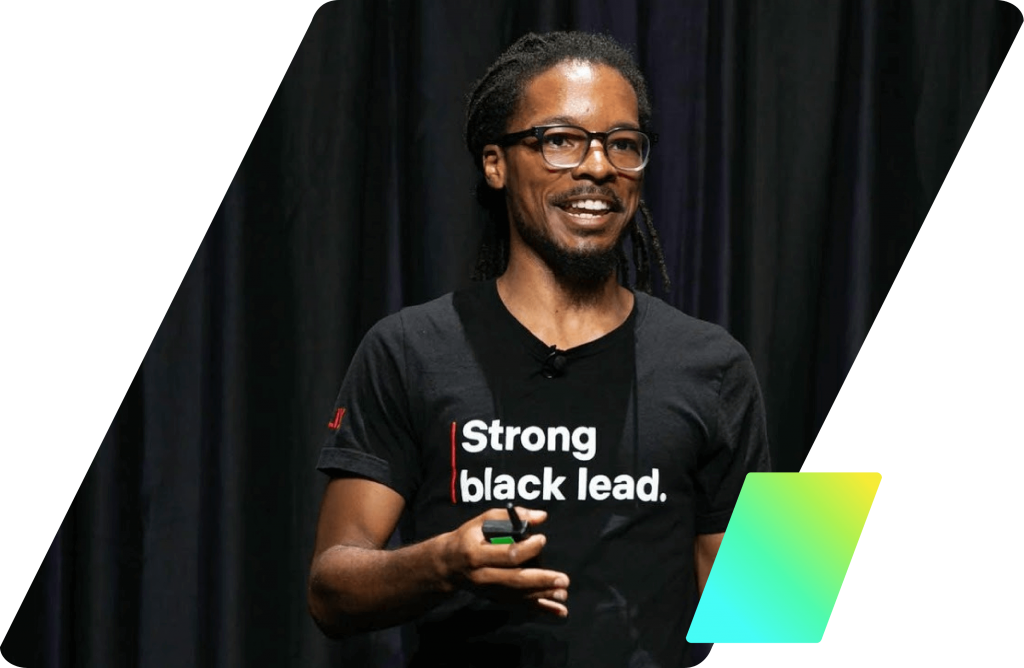 "This organization will change your life."
Michael Chase,/dev/color member and senior software engineer at Netflix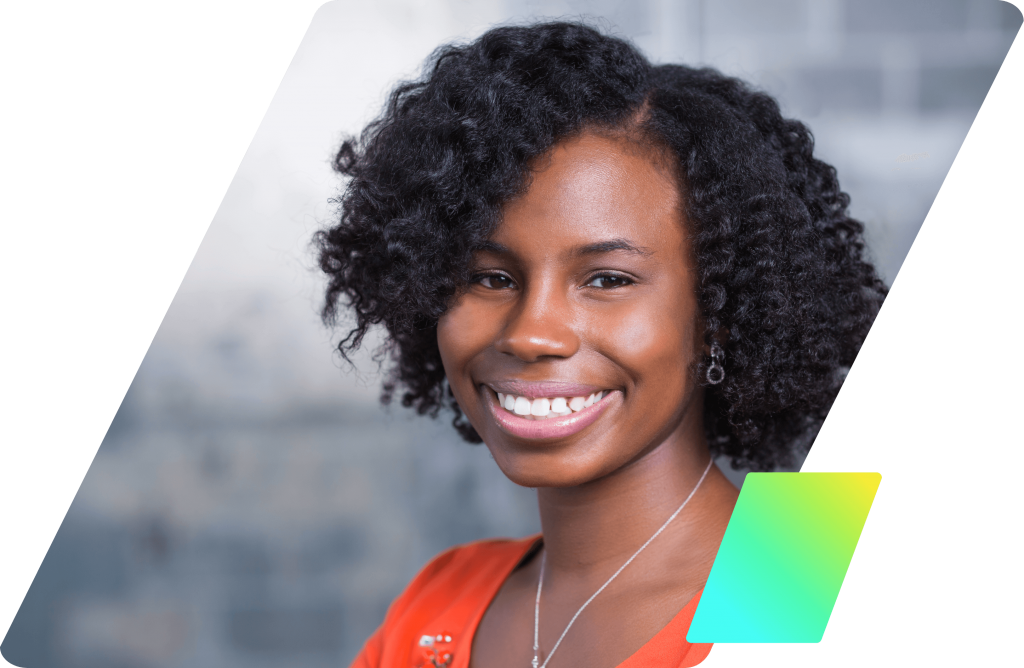 "I love speaking with my squad. It's nice to be with other Black developers because I'm the only Black developer on my team at work."
Sydney Smith,/dev/color member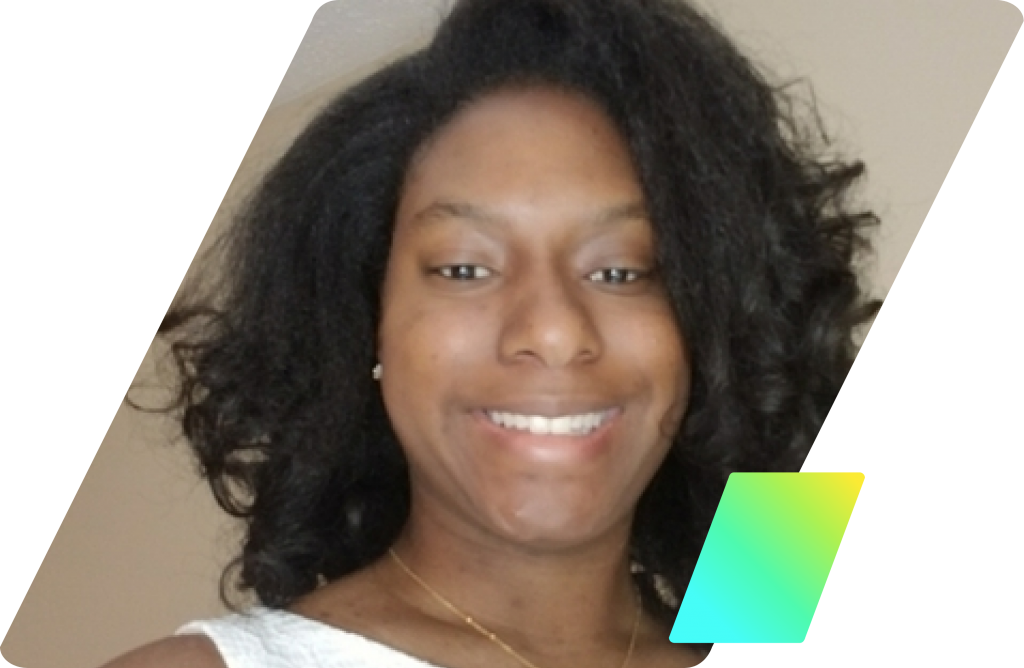 "My squad provides insightful feedback and I can learn a lot from their experiences."
Candice Holt,/dev/color member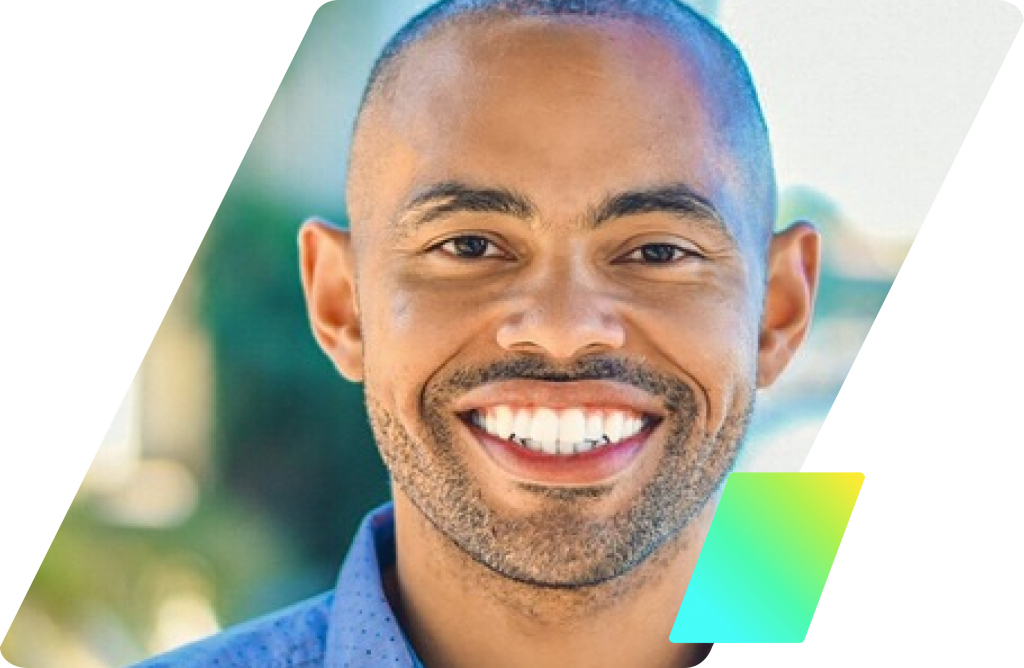 "The amount of support and resources available for Black software engineers is unmatched anywhere else."
Kenneth Trott,/dev/color member
flagship A* program.
A* is intimate by design, and you'll love being matched with a year-round, local cohort of fellow Black software engineers and managers –bka Squads– to set and achieve ambitious career goals together.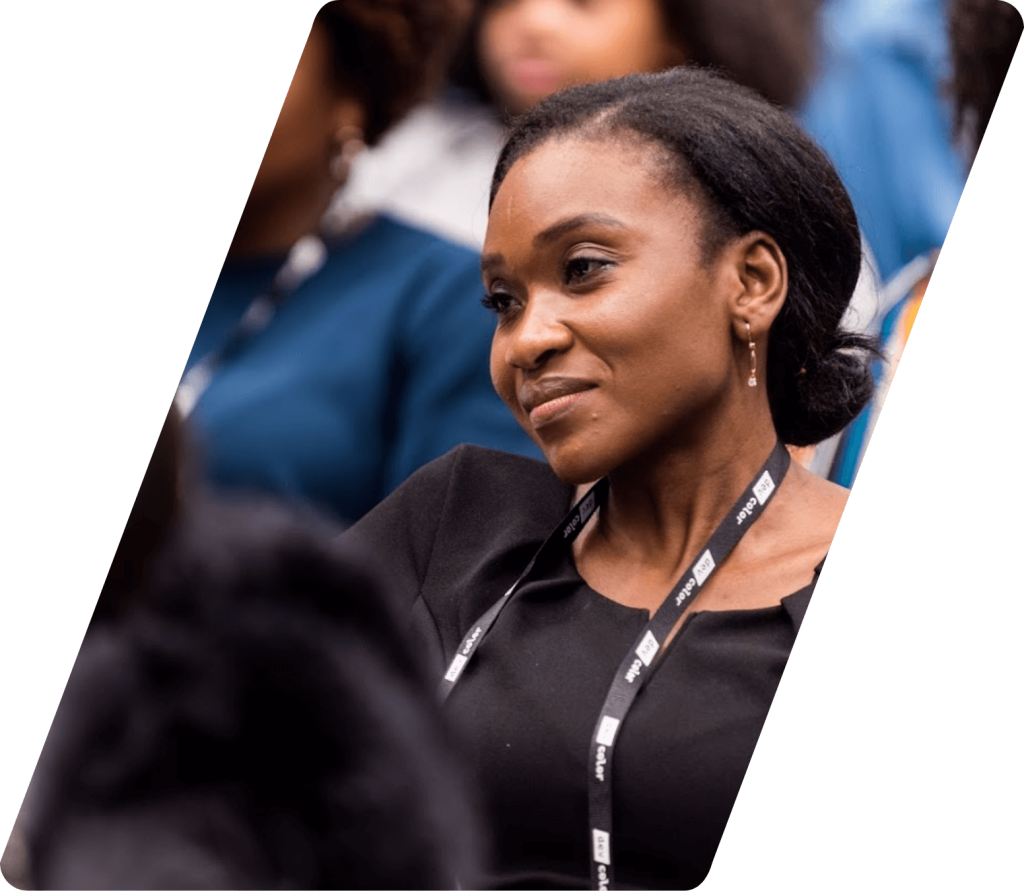 Break through, stand out, and lead with confidence knowing the most powerful network of Black engineers and technologists are rooting for your success and helping you along the way.
Career Advancement

brilliant Black minds
In collaboration with a global leader in technical interviewing, Karat, we're closing artificial interview gaps with a series of enterprise-grade technical interviews, real-time feedback, and coaching. Brilliant Black Minds supports and strengthens Black software engineers' technical interview readiness with real-time feedback and expert, customized coaching.

Powered by:

62 cents pay equity reports
Request your custom-built market value report, get feedback and advice from recruiters and seasoned hiring managers in your field, and receive a recommended plan of action for how to approach your annual review or new offer negotiation from expert reviewers.

Powered by:

the persistence
An invitation-only executive leadership program for cohorts of founders, senior operators, and C-level executives who are womxn. Over the course of the year-long experience, participants join peers and industry coaches to reflect on macro events and discuss day-to-day blockers.

Powered by:
Networking

/dev/color social
Open to Black software engineers and technologists, as well as members of diversity teams, senior managers, and engineering colleagues. /dev/color socials bring our community and our supporters together in local hubs to network, learn about the work of /dev/color, and explore ways to get involved.

breakpoints
A member favorite, Breakpoints bring the /dev/color community together to help each other, collaborate on projects, and explore new opportunities. You'll find member-led discussions, presentations, or even pitch sessions to assist you in reaching your goals. Breakpoints also includes live Q&A and career pathway conversations with industry leaders and partners.

engineering leader events
By invitation, /dev/color and partners bring together senior software engineers, technologists, and executives to discuss challenges and opportunities facing our community and the field. Engineering leader events are virtual or live opportunities to have candid conversations over a meal and shared experience.